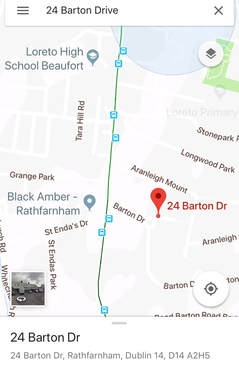 We all make changes in the new year so what better time to find a new premises for my Physical Therapy practice.
I have been very lucky to have had a wonderful premises in Churchtown for the last nine years but it's time to move.
My Physical Therapy practice is moving to Rathfarnham from Monday the 5th February.
It is just 2 kilometers from Churchtown. The new premises is on Barton Drive which is just off Grange Road. Close by there is the Topaz Garage. You will find a little row of shops which includes George King Butchers, Feeney's Fish monger, Nu-u beauty salon, a newsagents, hairdressers and a fruit and veg shop. So you can collect a few messages while there!
My clinic is No 24A in the row of shops. You will see a sign for a chiropodist, I am in there. Signage is on the way along with new business cards etc. It's hard to remember all the small details when moving! It's exciting but hard work too.
For the month of February 2018 I am doing a limited time offer of just €50 per treatment (usually €60).
So if you fancy a massage, sports massage, deep tissue massage, injury treatment, dry needling or need some help with chronic pain why not get in touch? 
Remember Physical Therapy is different to Physiotherapy. We are more hands on and only treat one patient at any given time, so you have my full attention.
>>>What is the difference between Physical Therapy and Physiotherapy<<<<
Hope to see you soon!


24A
Barton Drive
Rathfarnham
​Dublin 14 

Treatments to chooses from
Physical Therapist​
Frequency Specific Microcurrent
Dry Needling 
Sports Massage
Relaxation Massage
Prregnancy Massage
Personal Training- Private Yoga & Pilates sessions​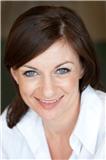 ​
Sinéad
About the Author:
Sinéad Kennedy is a Physical Therapist, Yoga Siromani and Pilates Instructor, based in South County Dublin. She treats and teaches people from all walks of life, including many athletes, especially cyclists, runners and golfers. Recently featured in the Irish Independant, FIT Magazine, her 
Yoga 4 Cyclists
 class has gained notoriety.
A keen cyclist and proud member of Orwell Wheelers she has completed numerous cycling events including La Marmotte Sportive. She is an accomplished audax-er having done numerous 200km and 300km routes. Sinéad has also completed three Dublin City Marathons, numerous Adventure Races and Half Marathons.