About Sinéad
Hi! I'm Sinead Kennedy. I am passionate about travel, life and cycling. I am a travel writer and author.  My first book, Life Is A Cycle was released on International Women's Day 2023. As well as writing, I am a Mental Health & Wellness Coach. I adore working with people who are looking to improve their life and personal relationships, especially their relationship with themselves. If you are feeling lost in life or stuck in a rut, I am the coach for you!
I have been featured in numerous Irish and International TV and radio shows, podcasts, magazines and cycling journals. In those articles I have been very open and honest in discussing my own mental health challenges, quitting alcohol, sorting my life out and how I changed my outlook on life for the better through solo travel and cycling.
A little story about me! 
Having suffered a dislocated hip when she was just 7 months old due to an infection, Sinead spent most of her young life in pain and looking for relief. At 14 years old a specialist doctor told her to "sit down and do nothing to stop the pain!" However, movement and massage seemed to be the only thing that ever helped ease the discomfort. That's what started her journey into Health and Wellness.
Sinead graduated from the Institute of Physical Therapy and Applied Science in  2005. Adding to her qualifications she became a fitness instructor and personal trainer soon after. Sinead found her true passion when she began teaching both Yoga and Pilates. A keen anatomist, with a passion for human movement, her classes are not only technical but fun and varied.
Sinéad is a CORU registered Physiotherapist
When life threw her lemons she planted the seed and grew an orchard! Sinead has gained a Diploma in Life and Business Coaching, an Advanced Diploma in Mental Health and Wellness Coaching and a Certificate in Relationship Coaching. Having found her own life a little less than what she had hoped for, she looked to personal development to enrich her life. She now helps others to reach their potential, goals and change their life.
A keen sportswoman Sinead has completed 3 Dublin City Marathons,  numerous half marathons  and adventure races. She is happiest when cycling however, especially challenging the toughest peaks worldwide.  She has completed La Marmotte (France),  Les Cinglés du Mont Ventoux (France) and the Alto de Letra in Colombia.  She has written about her solo travel and cycling adventures in her bestselling book: LIFE IS A CYCLE 
You can join her on one of her many fully guided trips in Ireland and Spain. If you prefer a unique trip, having travelled the world, Sinead is now a Bespoke Travel Consultant. She helps people to save time, money and stress by researching and planning holidays for individuals and groups.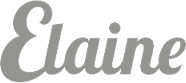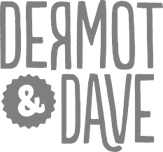 Whether you just need advice, personal training, an injury fixed, a life overhaul, have aches
and pains or need training tips, get in touch to book your free consultation!
BOOK HERE