I was cold, wet and miserable. The cycle had been pure misery pretty much from start to finish. The wind was against us for most of the day, the rain had gotten inside my gear and I was frazzled. Cycling is my hobby and my passion so why did this spin feel like hardship? I decided there and then to ditch the goal I was chasing.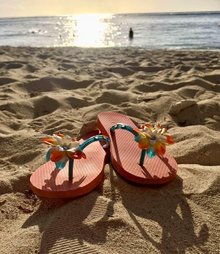 'We all know the importance of goal setting and having a focus. Something  to motivate us and get us up out of the bed each day. What happens though when that goal starts to make you miserable and full of dread?
Some of the men in my cycling club decided months ago to take on a very hard cycling challenge. It's ran by Audax Ireland and there are certain rules. In a nutshell you cycle one 200km set route per month, for twelve months. That's one whole year! They started in November 2016 but as I was busy lying on a beach and working on my tan I missed that cycle and didn't really think any more about it.
Along came December and they were organising that month's cycle. I decided to join in, just casually, I had time that day.  I needed the training miles and it sounded like fun. Sure why not? It was something different and I had never cycled that particular route. Given it was December, obviously it was cold but being a rookie to audaxing I hadn't figured on the darkness! We would be out for hours and chasing daylight. I didn't realise I needed headlamps, great big bright lights on my bike. Not the ones that make cars see you (I had those), but the type that allows you to see the road and the potholes ahead! I enjoyed the day, there was good banter and it was novel. I had never cycled in the dark, much less on pitch black country roads. I told the guys I would definitely do January and February with them. My sights were on cycling in Spain that coming March and I  wanted to make sure I was mega fit for the trip. So that was the plan, just do a few 200km cycles, get fit, go to Spain and enjoy.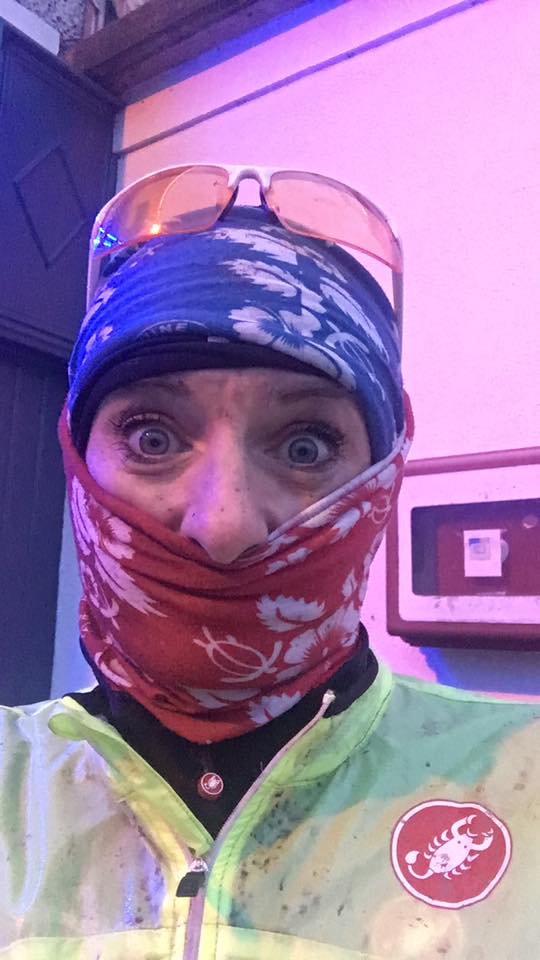 So here I am in May. With no less than five 200km audaxes under my belt. I sort of accidently got sucked into the group. Twelve didn't seem that bad once I got started.  As Irish people so fondly love to say, "It won't be long coming around!"
The days of the spin always seem to suit and as I don't have children, I don't have any time constraints. I can take as long as I want to do them. Make a day of it!
That's problem number one!
​
Two hundred kilometers on a bike takes hours! It's a whole day gone. It's not just cycling time, remember there has to be food stops, photo stops, jump behind the bushes for a wee stops and other stops for rain coats on and rain coats off. Some spins have been quicker than others but all in all your looking at ten to eleven hours total. Thats Dublin to Barbados on a plane. It's painful. That doesn't include getting up, breakfast, cycling to start line, coming home and being so wrecked you have to get your partner to undress you! Not in a "good" way either, eight hours on a saddle
does not
make for romantic nights at home.
Which is basically problem number two!
I'm a zombie for the rest of the day. Now that's fine on the days I am coming home to an empty house but not so fine when there is someone at home dying to see you. Shuffling around the house in pyjamas, hoping to God the hairdryer will somehow miraculously work of its own accord. Wondering will he notice that I haven't managed to get dressed and please God I hope he doesn't want to go out tonight. Wishing I lived in the Beauty and the Beast castle and the tea would just make itself, sing me a little song too might be nice. Where is that damn Fairy Godmother when you need her to do a Gok Wan job on me? Saddle area off limits for the rest of the day, maybe next day too and there you have it. The reality of cycling 200km.
Which brings me to problem number three.
The weather in Ireland is crap most of the time! December was bitterly cold but thankfully dry. January was a muck fest. I was covered in manure from spray off the roads. My bike was destroyed and I was afraid to drink from my water bottles because they were basically full of s**t. February was pretty awful too. We cycled a busy route on a Friday and had way too many cars and trucks to deal with. It also was windy and we were not in the best of form that day. We got around it but it wasn't pleasant. March was horrific but at least there was a good gang of us. Cold, wet, windy it was just your average nightmare. Headwind again. Soaked through to the skin the only thing that kept me going was a flight to Spain a few days later. I had a great week away in the sun and soon forgot all about the last four cycles of two hundred kilometers each. They had paid off however and I was happy I had completed them. I was fit for Spain, had endurance in my legs. Then came April, the straw that broke the camel's back. It was hardship. We got soaked from the start. Again. I was cold and miserable. The wind was really hard and against us most of the way around. I had to strip off in a coffee shop loo and try to dry out my clothes under a hand dryer. I managed to get them reasonably dry only to get soaked again later. A puncture, torrential rain for the last few kilometer I arrived at the finish line and said that's it. "I am done."
So here is the question. Am I giving up or am I being kind to myself? I don't need to cycle two hundred frigging kilometers in one sitting every month.  I love going out on my little bike. It's my thing, but this challenge is making me dread seeing my lovely bike. I don't want to wake up cranky and think "oh dear God please make it stop."
So that's why I have decided to shelve the challenge. I am usually stubborn as a mule and won't' give in but I guess there is a first time for everything. I will miss the group and will be sorry when they complete all twelve and are celebrating. I am not quitting, I am just changing direction. That direction is still on my bike, doing sportives and events that are enjoyable to me. I still want to challenge myself of course. I have signed up for a four day Tour of Leinster with Stephen Roche in September. That's in aid of Down's Syndrome Ireland so at least I am doing some good too. I have a trip to France in August to tackle some iconic Tour de France mountains such as Alp d'Huez, the Glandon and the Galibier. No mean feats any of them. I am just hoping that the weather sees fit to finally cut me a break. Pretty sure I deserve a few nice spins in the sun after all those gruelling long days!
So onwards and upwards. These wheels will keep rolling, nothing ventured, nothing gained. No harm done. I can still tag along the odd time with the lads, make a special appearance when it suits. If the sun is shining and there is no wind of course!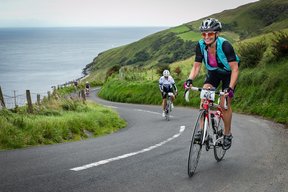 Sinéad
About the Author:


Sinéad Kennedy is a Physical Therapist, Yoga Siromani and Pilates Instructor, based in South County Dublin. She treats and teaches people from all walks of life, including many athletes, especially cyclists, runners and golfers. Recently featured in the Irish Independant, FIT Magazine, her 

Yoga 4 Cyclists class has gained notoriety. 

A keen cyclist and proud member of Orwell Wheelers she has completed numerous cycling events including La Marmotte Sportive. Sinéad has also completed three Dublin City Marathons, numerous Adventure Races, Half Marathons and the Camino de Santiago.